Put your trust in more than 18 years of business travel experience
At our company, everything is done from a single source – tailor-made and individual!
Our company is a one-stop shop providing comprehensive tailor-made services on an individual basis!
Our team at HM business travel has been organising international business trips to trade fairs and conferences all over the world since 2004.
We will be pleased to take over care of every necessary detail of the time-consuming search for a suitable hotel, organise seats for you in your favourite restaurant or, of course, look after all transfers so that you can focus entirely on your time at the trade fair and conference.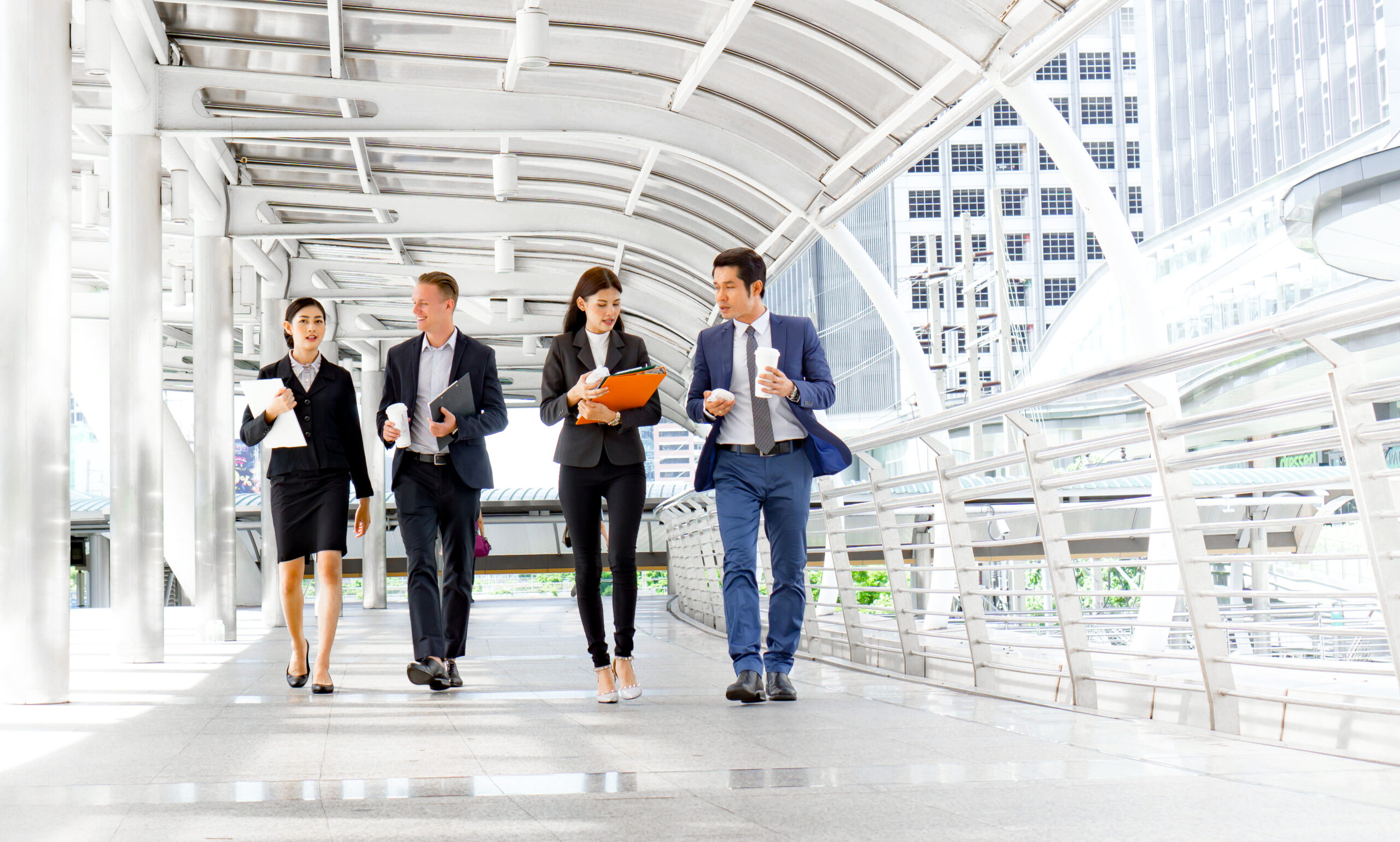 Internationale Messereisen
At HM business travel you will find the right hotel contingents for all important trade fairs and conferences with a wide range of price and service packages – WORLDWIDE. Our friendly team will provide you with competent assistance at all times and look after you and your company from booking to departure.
24/7 emergency phone access during the trade fair or the conference

Hotels  with all pricing and services on offer

Comfortable and convenient flight connections with scheduled or charter planes
Trade fair hostesses & hosts

Organisation of rooms for conferences, meetings, and events

Organisation of supporting events, such as sightseeing, evening functions, etc.

Organisation of restaurants
Personal on-site management (depending on the trade fair, conference, and event venue)

Ticket & hospitality service

Support in obtaining visas
Do not hesitate to contact us, together we will help save you time and you will have more freedom to concentrate on your business.
More than 70% of business travellers use professional business travel agencies. After all, people who use the support of a business journey provider travel in a more relaxed manner.
You too can free up time for your business: We take care of every aspect of your visit to the trade fair abroad in a swift, competent, and reliable manner.
Numerous businesses have already placed their trust in us – now it's your turn!
The HM business travel team has already been looking after numerous well-known national and top international companies from a wide range of sectors for several years.
We impress with our services, from personal advice to our all-round support.
Numerous businesses have already placed their trust in us – now it's your turn!
The HM business travel team has already been looking after numerous well-known national and top international companies from a wide range of sectors for several years.
We impress with our services, from personal advice to our all-round support.
This is what our clients and partners say.
Form your own opinion.
We like to work with HM business travel, because I judge the cooperation both humanly and professionally as very pleasant! The team of Marc Hasenack is friendly and professional and always finds a satisfactory solution even under great time pressure and a smaller budget. We have never been disappointed in our cooperation since 2013!
– Martin Alders, ALDERS electronic GmbH
Sometimes it actually still exists… the human cooperation!!! For many years, in which some ups and downs were experienced in the hotel industry, it was always a togetherness. If problems have arisen, both sides have been able to talk to each other and thus get the best out of it for both sides. We don't need to talk about friendliness. A telephone call can sometimes be longer. All in all, a partner I can't imagine doing without. Keep up the good work and don't let them take away your sense of humor.
– Heidi Kronschnabl, Art Hotel ANA at Olympiapark Munich
Only three steps to your booking
1.
The number of rooms you require is step one. As part of the next step, you tell us the desired location of your hotel. Would you like a hotel in the city centre, in close proximity to the trade fair/conference, or would you prefer your overnight stay somewhere more remote, away from all the hustle and bustle?
2.
In order to find the right ambience for you and your company, please let us know your approximate expectations of price, your preferred hotel category, and your individual preferences such as a swimming pool, jogging trail, gym, restaurant, bar, or similar.
3.
With all this information, we will prepare a non-binding and customised offer for you within 24 hours from our pool of over 800 hotel partners. This offer not only contains a detailed description of the hotel and its location, but also our Terms and Conditions.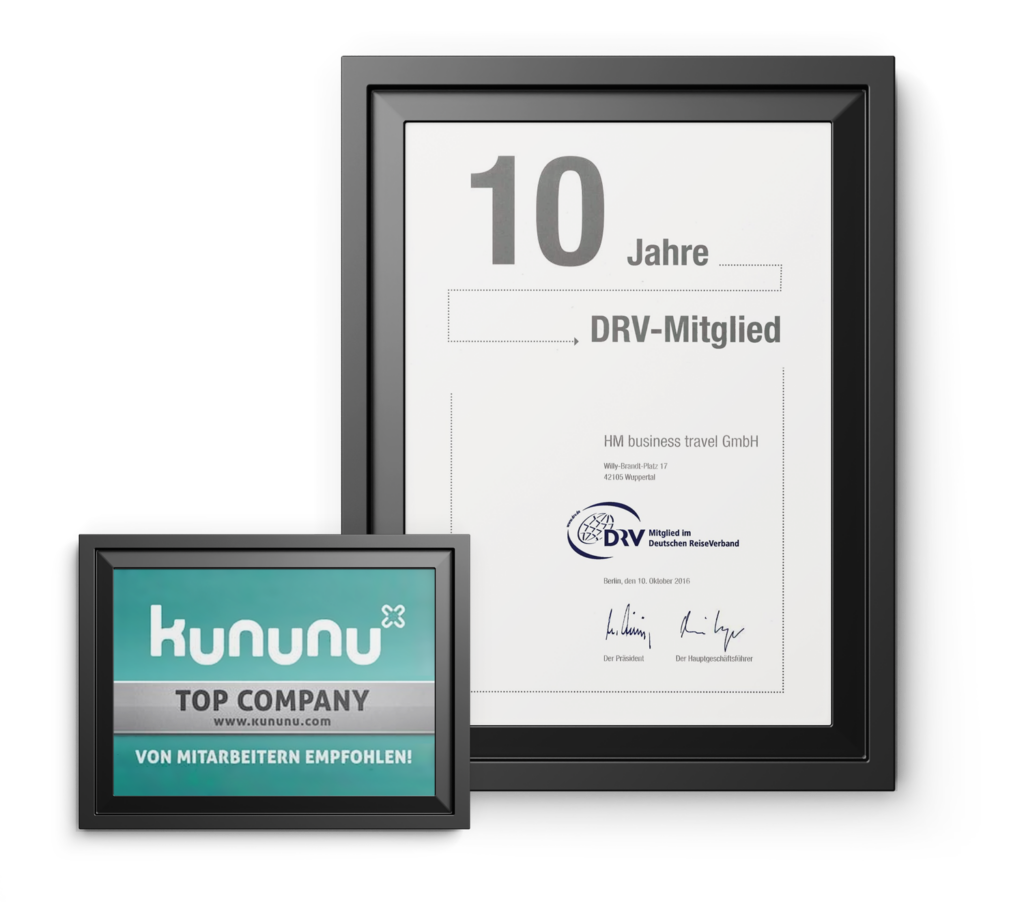 We are a member of DRV
HM business travel has been a member of the German Travel Association (DRV) since 2006. We want to stand out in the market and be seen as a role model in our industry – it is a type of seal of quality and at the same time a mark of recognition for what we do.
We can be satisfied with our performance, approach, and values, and we are committed to ensuring that you are happy too. Our many years of business travel experience make us your competent partner for all aspects of business travel management – "our service is your time!"
The Top 11 Restaurants for visitors of the Frankfurt Trade Fair

Good food close to Messe Frankfurt Exhibition Center Visiting Frankfurt Trade Fair? Good food is tied to bringing people together. Well, what a stroke of luck that they are big on that pleasure in the Main metropolis. The cosmopolitan city on the Main offers a multitude of restaurants, which [...]

Bauma 2022 — the heartbeat of the construction and mining machinery

Even though it's still a long way off, there's already great anticipation! Bauma — the world's leading trade fair for construction machinery, building materials' machinery, mining machinery, construction vehicles and construction equipment — will enter its 33rd round in autumn 2022 and will take place from 24 to 30 [...]

The seven most important trade fairs for the construction industry

Scarcely any industry sectors offer as much versatility, with so many various aspects, as the construction industry. That also applies to trade fairs that are organized for the sector. From architecture, through to construction machinery, materials, buildings technologies, interior design, sustainable construction and sanitation: there is an event to suit [...]
You will find HM business travel has a presence on platforms like Facebook, LinkedIn, and Xing. Visit our pages and stay up to date!
We are here for you, whether you are considering a business trip for the first time or already have a travel itinerary. Contact us today! We have prepared a contact form so we can process your queries and suggestions promptly.