MEDICA 2020 – Be part of the world forum for medicine in Dusseldorf
Health is the most important asset of every human being. Medical innovations help to better combat diseases and enable people to live longer and more active lives. MEDICA is the world's largest event for the medical sector and a must-attend event in the calendar of everyone involved in medical technology. Anyone who wants to be up-to-date and informed about the latest trends in the health sector cannot afford to miss this medical trade fair.
For more than half a century, MEDICA has been held once a year at Messe Düsseldorf and attendance is only permitted for trade visitors. The largest international trade fair and congress for medical technology, electro medicine, laboratory equipment, diagnostics and pharmaceuticals will take place this year from 16 to 19 November 2020.
With over 5,500 national and international exhibitors and round 120,000 visitors, it's the world's largest medical fair, reaching a diverse audience! Above all, its internationality is emphasized time and again.
The whole world of medicine meets at MEDICA
The healthcare industry is currently experiencing a rapid process of change, so that the demand for healthcare products and services is enormously high. Especially the digitalization in medicine is advancing rapidly and is expanding the healthcare market by additional market segments.
On an exhibition area of 115,000 m², the core topics of electromedicine, medical and laboratory technology, diagnostics, physiotherapy, orthopaedic technology, consumer goods and consumables, information and communication technology, medical furniture and special room furnishings for clinics and practices are presented.
The high-calibre trade fair programme of conferences, forums, symposia and special shows reflects the full range of new products for the outpatient and clinical care. As the undisputed leading international market and information platform, the annual trade fair is attended by many experts from the fields of medicine, business and politics. Year after year, the leading trade fair brings a high number of experts to the state capital of North Rhine-Westphalia.
Halls 8a and 8b are again reserved for COMPAMED 2020 — hightech solutions for medical technology. It is the leading international market platform for the medical supply industry and product development. In an area spanning more than 11,000 square metres, the complete range of products, materials and services for the medical industry will be exhibited.
MEDICA ACADEMY 2020: How to stay up-to-date with the latest medical developments
Medicine is a constantly developing area, which is why doctors are obliged to participate in continuing education and to stay updated with current developments as best they can. MEDICA ACADEMY, the further education event held as part of MEDICA at the CCD Congress Center Dusseldorf/CCD South, offers doctors and medical professionals the perfect opportunity for further education over four days. In all-day courses, selected medical specialities and current topics such as hospital hygiene will be covered.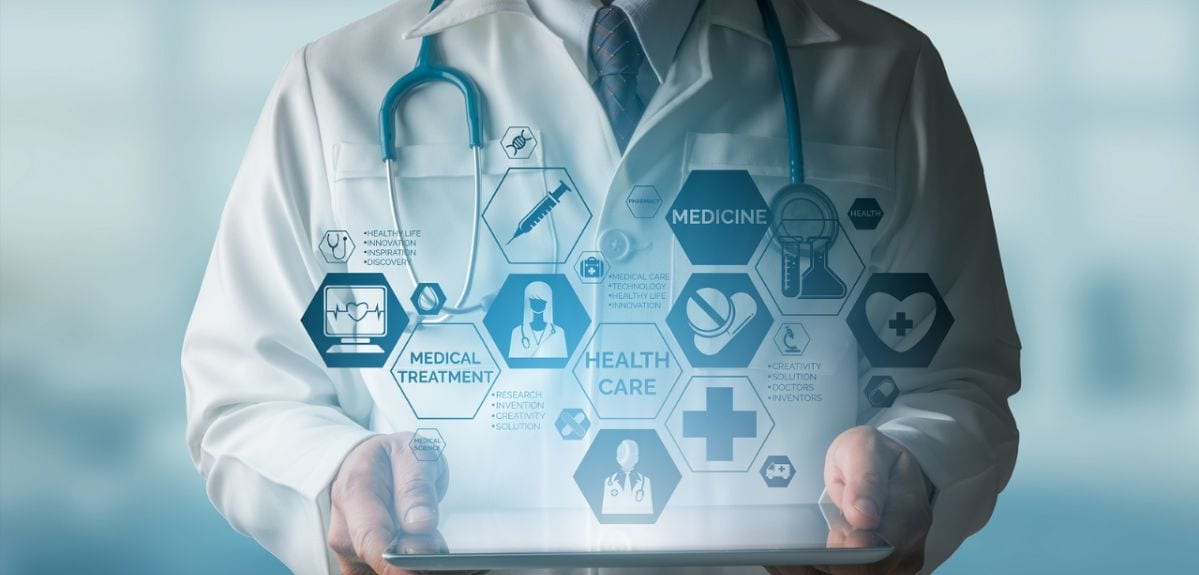 Your participation at MEDICA in Düsseldorf: We'll book your hotel
If you also wish to participate at the next MEDICA as an exhibitor or visitor, you do not need worrying about the organisation of your stay: HM business travel takes care of the organization of your business trip, from hotel booking to travel expense accounting.
When reserving a hotel for the trade fair, we are guided exclusively by your personal preferences and try to find a hotel in the desired price and service range.
You simply let us know how many rooms you need for the trade fair, whether the hotel should be in the city centre, near the trade fair or outside and what price and hotel category you have in mind. On this basis, we will provide you with a non-binding and tailor-made offer within just 24 hours. Because Düsseldorf has an excellent infrastructure, you can easily reach the exhibition centre from any of our partner hotels.
Find out more about our services and book your hotel for MEDICA 2020 today!