Book a room now for
IAA TRANSPORTATION 2024 Hanover
IAA TRANSPORTATION 2024 Hanover
17. to 22. September
Trade fair hotels & business travel planning
Book your trade fair hotel for IAA TRANSPORTATION right away. Secure your place at IAA TRANSPORTATION 2024! With over 800 partner hotels at your disposal, we guarantee a comfortable stay tailored to your needs.
Want to see how the latest lightweight materials are revolutionising vehicle weight? Or perhaps you're fascinated by advances in charging infrastructure for electric vehicles? Look no further, IAA TRANSPORTATION 2024 is your platform to explore these topics and more. Don't delay! Reserve your hotel today!
24/7 emergency phone access during the trade fair or the conference

Hotels  with all pricing and services on offer

Comfortable and convenient flight connections with scheduled or charter planes
Trade fair hostesses & hosts

Organisation of rooms for conferences, meetings, and events

Organisation of supporting events, such as sightseeing, evening functions, etc.

Organisation of restaurants
Personal on-site management (depending on the trade fair, conference, and event venue)

Ticket & hospitality service

Support in obtaining visas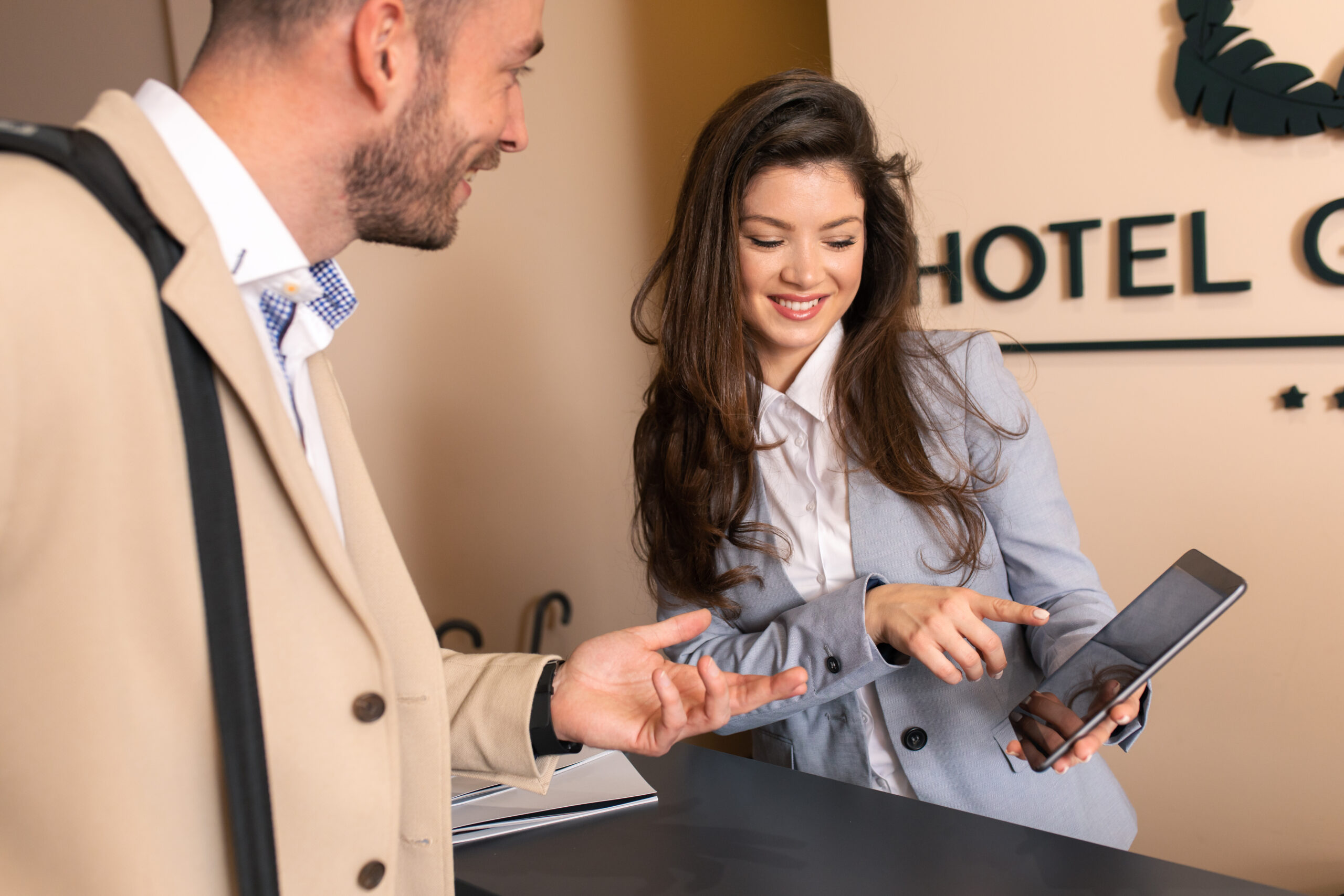 Your hotel, for your budget
When it comes to imagining your ideal exhibition hotel, the details matter. From the perfect location to those little touches that make a room just right – maybe it's a desk for late-night preparation, a minibar for that well-deserved drink or a window that frames the city skyline. Whatever it is, we've got it. With a wide range of top hotels to choose from, we're ready to meet every nuance of your bucket list. And the best part? Let us curate your stay and within 24 hours you will receive an enticing offer in your inbox, tailored just for you. No long waits. No compromises. Just seamless service.
Experience Hanover
Hanover has so much to offer. In addition to first-class accommodation and short travel times, the city boasts numerous exhibitions and plays. Then there are the idyllic streets of the old town, with inviting cafés and boutiques, as well as sights such as the Herrenhausen Gardens and the town hall. And Hanover is also worth a trip for those who love their nightlife.
At HM business travel, we can help design your tailored program if you wish!
IAA TRANSPORTATION 2024: Not just another exhibition
From electrifying rides to the dawn of autonomous driving, IAA TRANSPORTATION is your gateway to the cutting edge of transport trends and green innovations. Get up close and personal with the latest vehicles, ground-breaking technologies and visionary concepts waiting to be explored. With an impressive line-up of exhibitors, it's more than a showcase – it's a conversation. Engage with industry experts, deepen your insights with insightful presentations and take part in thought-provoking panel discussions.
But it's not all talk. A standout highlight? The chance for live demonstrations and test drives, so you can feel the pulse of these futuristic vehicles in action. And with the brand-new IAA app, your experience will be enhanced. From networking with fellow enthusiasts to accessing live streams, this tool will enhance your journey through innovation.
At IAA TRANSPORTATION 2024, you don't just observe – you immerse yourself in the vibrant world of buses, vans, trucks, trailers and more.
Additional services from HM business travel
Rely on the expertise of HM business travel
With over 18 years of excellence, the HM Business Travel team will ensure a seamless and memorable show experience, right from the start. Our end-to-end service goes beyond hotel bookings. Connect with our dedicated team for a hassle-free travel planning experience.
You will find HM business travel has a presence on platforms like Facebook, LinkedIn, and Xing. Visit our pages and stay up to date!
We are here for you, whether you are considering a business trip for the first time or already have a travel itinerary. Contact us today! We have prepared a contact form so we can process your queries and suggestions promptly.