GREEN WEEK 2020 – THE AGRICULTURE OF THE FUTURE
More than food fair and garden show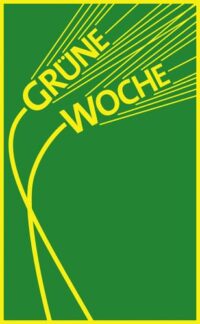 Nutrition is a topic that comes as close to the individual as almost no other. In particular, topics such as sustainable agriculture, organic livestock farming and alternative, regional and vegan nutritional designs have not only been engaging the media, but also many people on a personal level. The Green Week, which takes place annually in Berlin, addresses these and other topics in the areas of agriculture, food production and horticulture in a unique way: as a comprehensive exhibition, as a forum for the respective sectors but also as a mixture of a huge Thanksgiving and an International Food Festival. Thus, this fair definitely has entertainment character as well!
Next January, the Green Week is held in the Berlin exhibition halls for the 85th time. The international exhibition for agriculture, horticulture and nutrition attracts many visitors every year. In 2019, around 400,000 trade fair and convention visitors were registered, including interested individuals as well as industry professionals and investors.
FOCUS ON SUSTAINABILITY 
Will sustainability in agriculture matter at the 2020 exhibition? Recently, digitalization in agriculture has moved exhibitors and trade fair visitors in particular. In addition to discussions on topics such as animal welfare or securing world food, approaches to sustainable and organic farming and livestock farming are increasingly in demand. The coming Green Week will be held under the motto "where tradition and future meet." Therefore, it is no coincidence that own theme worlds are dedicated to organic farming and renewable raw materials.
PARTNER COUNTRY CROATIA
Croatia, the newest member of the EU, will be the official partner country of the Green Week in 2020. An entire hall will be completely reserved for the presentation of Croatian food and agricultural products. Since 1993, the country, which sees Germany as one of its most important trading partners, is represented at the fair. Ecological production is well represented there with over 4,000 sustainable farms and Croatia also convinces with its beautiful landscapes and iconic nature reserves (10% of the land area!). In terms of agricultural policy, Croatia will certainly be heard of next year, as in the first half of 2020 it will hold the EU Presidency.
EXHIBITION HIGHLIGHTS
At the Global Forum for Food and Agriculture, more than 80 international food producers and ministries present their contributions and ideas for a sustainable future for world food. In 2020, the subject "international trade" will have a huge priority.
The program:
January 16th, 2020: Kick-off event, specialist podiums, innovation exchange
January 17th, 2020: Specialist podiums, high-level panels, innovation exchange
January 18th, 2020: Conference of the Ministers of Agriculture (not public)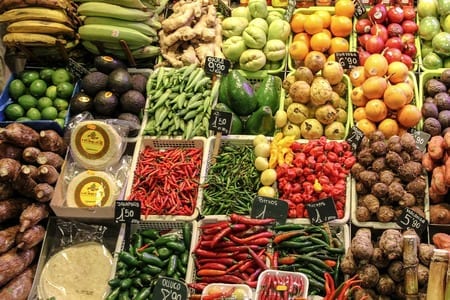 An incredible culinary setting is offered by the numerous food concepts presented in the historic market halls. Both to try and to purchase goods or to make business contacts here is strongly recommended! Every year the selection is international, attractive and extremely versatile.
The IGW Startup-Days 2020 will again enable 20 start-ups from the food sector to pitch their business idea or product in front of a jury. Recent year's winners have shown especially innovative approaches that combine regional and sustainable nutrition concepts with marketable solutions. The startup scene, especially in Berlin, is known for playing a pioneering role in these areas. The Startup Days 2020 will take place on January 22nd and 23rd.
The annual election of the Regional Star, an industry prize that will be awarded for the fifth time in 2020, is also always of great interest. It honors role models from the food industry and agriculture sectors, who act in terms of sustainability and function. In particular, concepts that actively support the marketing of regional products and that take into account sustainable aspects are between the previous winners of the prizes in the categories of cooperation, innovation, presentation and organization.
A walk through blooming spring lawns in January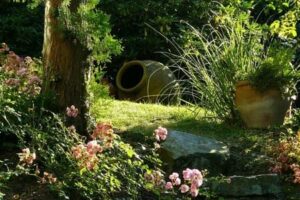 A spring landscape in the middle of the Berlin winter with walking paths … and in the middle you can even tie your own flower arrangement? This is also part of the offer the Green Week 2020 has for its visitors. The horticultural halls will — following the current trend — be designed close to nature, and there will be an exhibition of the famous Berlin allotment gardeners.
Chariot races, breeder contests and pet shows 
Every year, a special highlight can be a visit of the animal halls 25 & 26. As a part of the HIPPOLOGICA, horse riding demonstrations take place there. In addition, there are shows and competitions for farm animals such as beef cattle, pigs, llamas and alpacas. There are also different domestic animal breeds from around the world to admire. Here you will find almost everything, from budgies to bearded dragons.
Opening Hours Green Week 2020 
January 17th – 26th, 2020: 10:00 – 18:00
Friday, January 24th, 2020: 10:00 – 20:00
With this fair Berlin lives up to its reputation as a green capital and, during your visit, who could take care of your individual planning needs to the fair better than a Berlin family business? Our team of real (by choice) Berliners with a lot of local know-how will work together with you to create the perfect setting for your visit to the Green Week 2020 in Berlin.
Submit your request for an individually planned visit to the Green Week here:
What's going on in Berlin at the same time? A few ideas for the individual supporting program:
Six Days Series (109th Cycling Event with Show Program) January 23rd – 28th, 2020
Berlin Fashion Week, January 13th – 17th, 2020
Greek Film Festival, January 15th – 19th, 2020
CTM Festival for Adventurous Music and Art (January 24th – February 2nd, 2020) & Transmediale (January 28th – February 2nd, 2020)
Our colleagues with the talent to listen and to ask the right questions
write about more trends and ideas of the industry in our blog.

© All rights reserved 2019 | n.christoph@mr-congress.com