EMO Hanover 2019: the world's premier trade fair for the metalworking industry
The Hanover trade fair will become a Mecca of metalworking from 16-21 September 2019. Around 2,200 exhibitors from across the world will present the entire spectrum of the latest metalworking technology at the 6-day EMO trade show.
Today, industry depends on innovation more than ever – new technologies are establishing themselves and innovation cycles are becoming shorter – the innovation potential of productivity and efficiency which awaits at the EMO Hannover is unprecedented. As the leading trade fair for metalworking, it sets the pace for global trends in production technology!
EMO Hanover 2019 – this is where the world of metalworking comes together
Whether Industry 4.0, energy efficiency or 3D printing — find out about all the topical core issues of the industry at the world's premier trade fair for the metalworking industry under the motto "Smart technologies driving tomorrow's production". An extensive conference programme with seminars, congresses and special events forms the framework of EMO 2019 and complements the exhibition spectrum.
EMO Hannover: the hotspot of the machine tool industry
Exhibitors from all over the world and all branches of metalworking technology can be found here. For international business, there is no alternative to EMO.
As the world's leading marketplace, the leading trade fair bundles all topics relating to machine tools and is divided into various exhibition areas such as machine tools, precision tools or additive manufacturing. The wide range of exhibited machines attracts visitors from all sectors who use metalworking systems. Last time, around 145,000 visitors came from over 100 countries.
The metal trade fair is an international innovation forum, an important contact exchange for the network and a stronghold of manufacturing technology — EMO Hannover is the most important international event in the machine tool industry!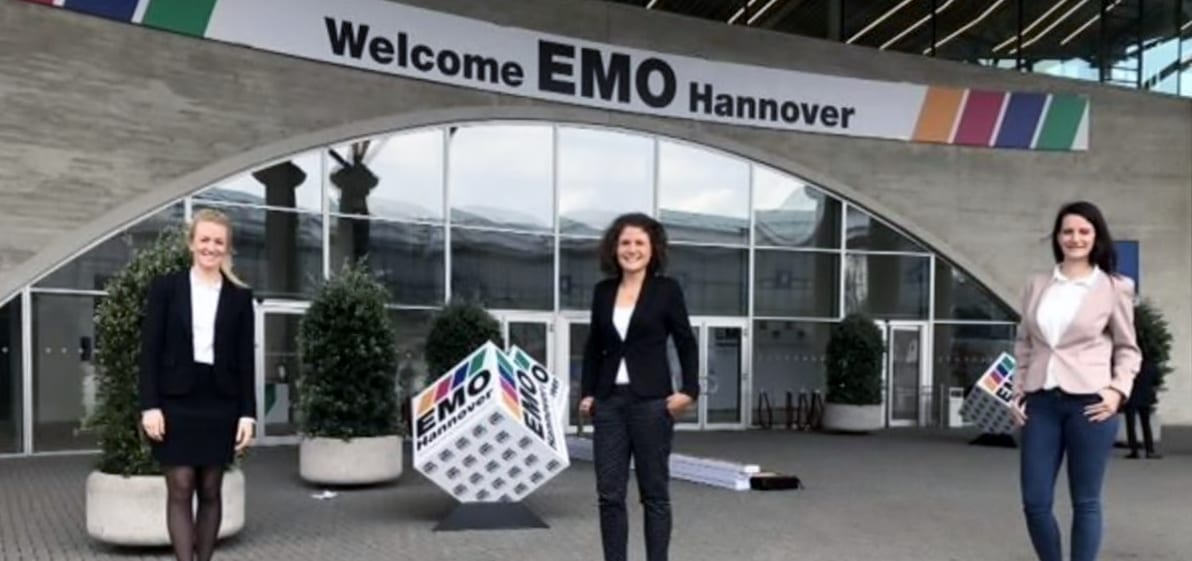 Your visit to EMO 2019: we will find the right hotel
The EMO Hannover is the hotspot of the machine tool industry. The leading trade fair of the sector is a guarantor of good business, showcases for the international market and a catalyst for the future of production.
If you wish to attend the fair as an exhibitor or a specialist visitor, we can help you find the perfect hotel for EMO 2019. HM business travel will assume the responsibility for the organisation of your trade fair journey — from hotel booking to travel expense accounting.
You simply tell us how many rooms you require for the trade fair, whether the hotel should be in the inner city, near the Hanover Fairground or a little further away, and which price and hotel category you envisage. On this basis, our travel and hotel specialists will draw up a non-binding, tailored quotation within just 24 hours. Meet production specialists from all over the world at the EMO Hannover 2019, request a hotel reservation today!
Date and address
Save this date
16 to 21 September 2019
Address
Hanover Fairground
30521 Hannover